Get to know the Corbett Mills Counselling & Consulting Services team.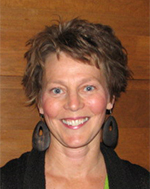 Lynn Corbett, Ph.D.,
Registered Psychologist (BC #2680)
Registered Doctoral Psychologist (SK #234)
Lynn obtained her Ph.D. in the Department of Psychology at the University of Saskatchewan in 1996. She completed her clinical residency at the Ottawa Hospital. Since that time, she has been employed in private practice as well as in various community-based mental health clinics, including a university-based counselling agency, community mental health clinics offered through regional health authorities, and EFAP programs. She has been trained in working with children, adolescents and adults. Her current clinical focus is with adults. Although she draws on a variety of theoretical perspectives in her clinical work, she works primarily from collaborative and narrative approaches, which at their foundation are client-directed, and resilience-focused. The emphasis on social context in the development of life difficulties and in efforts to address them is central in her work. Working with people to create their preferred ways of living is a passion and continued source of inspiration for Lynn. Her work is also influenced by principles of mindfulness, presence and acceptance. Lynn feels privileged to be able to do the work that she does.
In addition to her clinical practice, Lynn is an adjunct faculty member with the Department of Psychology and Health Studies at the University of Saskatchewan. Working alongside the next generation of psychologists is incredibly rewarding for Lynn. In this role, she has trained PhD students in clinical practicums, taught graduate level classes in psychotherapy and ethics, served as a committee member on various doctoral student research projects, and sat as an examiner for PhD candidacy examinations. Lynn also sits as a member of the Sexual and Societal Violence Working Group of the Canadian Psychological Association Human Rights and Social Justice Committee.
Some of Lynn's favorite things to do include yoga, reading, swimming, running, being with friends and family, and spending lots of time with her daughter.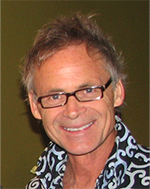 Curtis Mills, MSW,
Registered Social Worker (BC # 16218)
Registered Social Worker (SK #0159)
Curtis Mills completed a Master's degree in Clinical Social Work from the University of British Columbia in 1987, with a specialty in Individual and Couples therapy. He has worked as a clinical practice leader for Community Mental Health Services in the Saskatoon Health Region and Student Counselling Services at the University of Saskatchewan. He has been a practicing therapist for over 3 decades within the cities of Saskatoon and Victoria, including private practice and non-profit agencies. Over the years, Curtis has also co-facilitated innovative group programs for men who have been abusive to their intimate partners. Curtis uses a positive and collaborative approach to therapy. He actively invites client-feedback to ensure that therapy is relevant, purposeful and directed according to the client's preferred ways of being in the world. He strives to be culturally competent and embraces diversity with respect to sexual orientation. Curtis is passionate about therapy, engaged with his clients and committed to assist people to see new possibilities for their lives.
Curtis enjoys playing classical / R & B piano, triathlon, hanging out with his daughter, other family members and friends.
Jordan completed his Master of Social Work degree from the University of Regina in 2021. He is an experienced and compassionate social worker, providing service to individuals, groups, and communities for the past 15 years.  Jordan has worked extensively with people facing complex life issues, including mental illness, substance use, anxiety, relationship concerns, criminal justice involvement, and trauma. He takes a non-judgmental, anti-oppressive approach to his work, and is always curious about the social contexts that contribute to the problems his clients are facing.
In addition to his community practice, Jordan has made significant contributions to the field of social work though his involvement in the development of innovative harm reduction housing programs, the implementation of police and crisis mental health teams, and the onboarding of the National Suicide Helpline in Saskatchewan. He is also committed to supporting men who have been abusive to their intimate partners to live non-violently, and co-facilitates a land-based group for this purpose.  He provides counselling and crisis intervention to a Dene community in the far north.  Jordan is deeply committed to helping people live their best lives in accordance with their values.  He uses a collaborative approach to therapy and draws from a range of theoretical frameworks with a particular focus on narrative practices.
Outside of work, Jordan enjoys staying active through running, cycling, and fishing with his two boys. He values spending quality time with family and friends.
Jordan is currently transitioning from providing social work services in a community-based organization to providing therapeutic services in private practice and is not accepting new client referrals at this time.